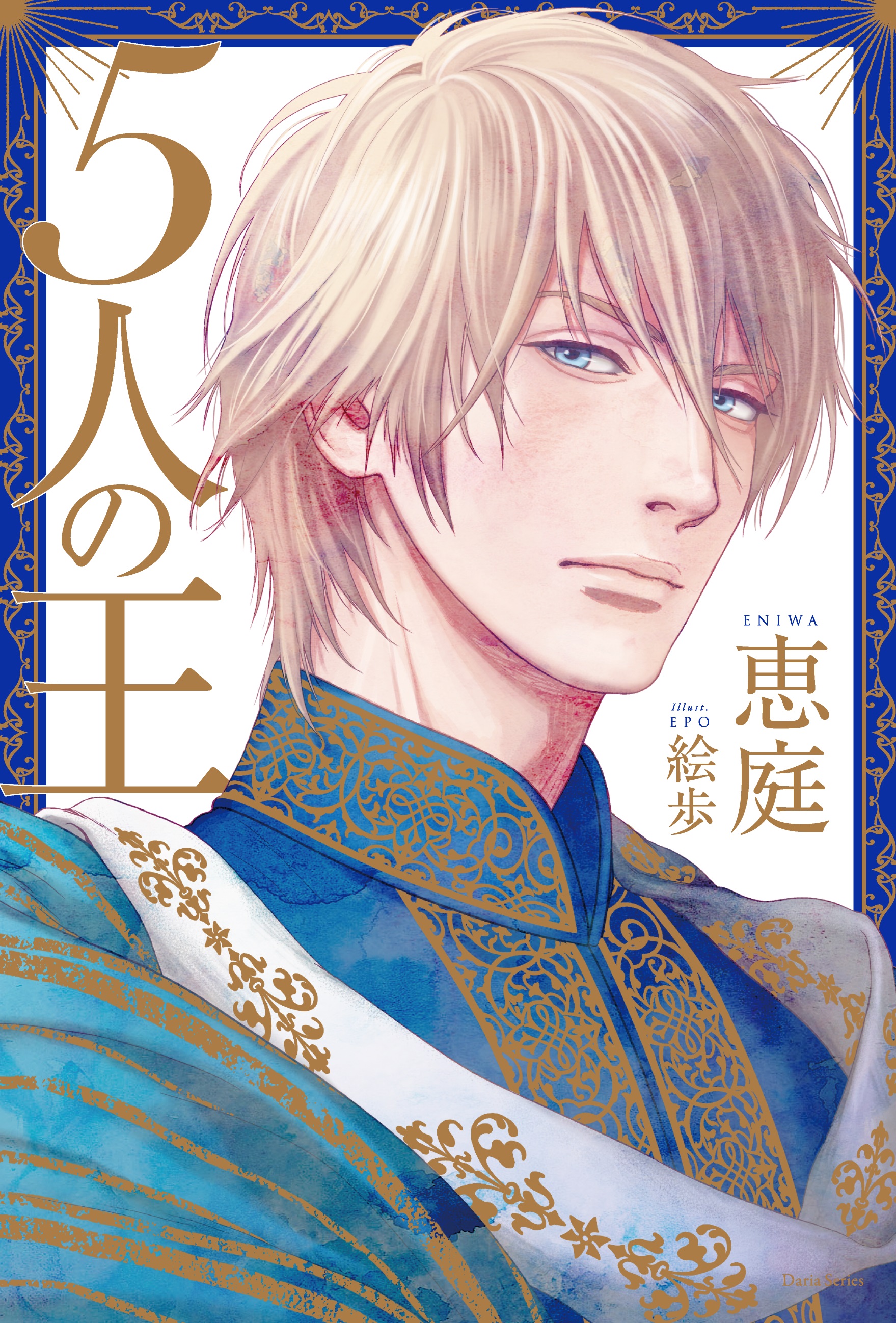 FIVE KINGS
Chevron is a land ruled by five kings carrying the blood of God.
Each king has a special power. They are called the Blue King, the Red King, the Green King, the Purple King, and the Black King.
Azure, the Blue King, is the most arrogant and ruthless of them all.
The story begins when Sage, a young boy who has taken the place of his sister as a "star seer", is sent to him. However, by chance he meets the gentle and caring Red King Gules, then slowly falls in love with him.
The Blue King does not forgive Sage's thoughts, who is still his property. And as if to ridicule him, Azure starts toying with his emotions.
What will be the future of Sage in the end?
Go-nin no Ou

5人の王

Eniwa
Epo

Murbei

-

Japanese

Buy